Career Incentive Funds: Grant Overview
CIF support individual visual artists, contemporary art curators, and critical arts writers based in the Seattle area or Portland area who wish to advance their practices and contribute to the field of contemporary art on a national/international level.
CIF may be used to:
-Attend advanced workshops, conferences, master classes, established residency programs, or seminars
-Undertake self-directed research or study
-Travel to present work or be in attendance when work is being presented at established, non-commercial venues or institutions
-Offset cost of living expenses in order to participate in specific, high-impact professional opportunities
All activities must take place outside of an applicant's home state of Washington or Oregon.
CIF do not support:
-Activities that are not directly related to professional development
-University or college tuition
-Projects or production costs
-Opportunities taking place in an applicant's home state of Washington or Oregon
Application Process
Individuals apply for funding through an open application process. Applications are only accepted during open application periods. Applications are reviewed by a selection committee comprised of arts professionals three times each calendar year. Grant seekers must apply via Submittable, an online application platform. Ineligible or late applications will not be considered. Funds cannot be awarded retroactively; all proposed research/opportunities must take place after award notification dates.
This program is currently closed.
Grant Amounts
Approximately $16,000 total will be distributed each application period. Awards may be less than the requested budget, depending on available funds.
Eligibility Requirements
-Applicants must be practicing visual artists, independent or institutionally affiliated contemporary art curators, or individuals currently producing critical writing about contemporary visual art. Applicants must possess the potential to contribute to the field of contemporary art at an international level, be committed to high standards, and demonstrate intellectual rigor.
-Undergraduates, graduate students, or PhD candidates may apply.
-Applicants must live and work in Seattle or Portland at the time of application and travel. The Foundation may ask for proof of residence.
-Applicants must be 18 years of age or older.
-Foundation employees, board members, or any other disqualified persons, are not eligible for CIF.
Review Process and Selection Criteria
Our grant selection committee serves as a review body external to The New Foundation Seattle. The 2016 committee is comprised of three arts professionals who are committed to the professional development, increased visibility, and stability of artists, curators, and arts writers currently based in the Northwest.
Grant selection criteria includes:
-Quality and range of work and professional experience
-Demonstrated creativity or refined understanding of what is needed to develop professionally
-Clarity of purpose
-Significance and impact
The Foundation is looking for proposals that:
-Are distinctive
-Are likely to lead to personal and/or professional growth
-Foster new connections or strengthen relationships
-Contribute to the critical and intellectual depth of the greater Northwest art community
Application
Applicants must apply via Submittable, an online application platform. Ineligible or late applications will not be considered. Grantees are eligible to apply again three years after receiving a grant. A maximum of three grants may be given during an individual's lifetime.
Please read our grant FAQs before applying.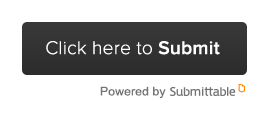 Notification
Applicants are notified of the committee's decision soon after each review meeting. Please do not contact the Foundation about the status of your application.
Grantee Responsibilities
Grantees are responsible for:
-Prompt and professional communication with Foundation staff
-Ability to submit proof of acceptance to, or evidence of participation in the proposed activity
-Financial accountability (spending of funds as outlined in project budget)
-Submission of a brief narrative report
Questions? Write to info@thenewest.org